In this article, you will learn how to enable the 3D buildings layer.
This documentation is always evolving.
The online experience for your readers can become even more special when you give your map a 3D feeling. For this to happen, you can enable the 3D buildings layer. Be aware of the fact that they are only going to show up once you are on a city level of your zoomed map. The specialty of this layer is that it becomes even more powerful when you tilt and rotate the map. This function is available both for your map being built and for the exported version the readers are going to see. To tilt and rotate the map, press the right click of your mouse and drag it to pan the map.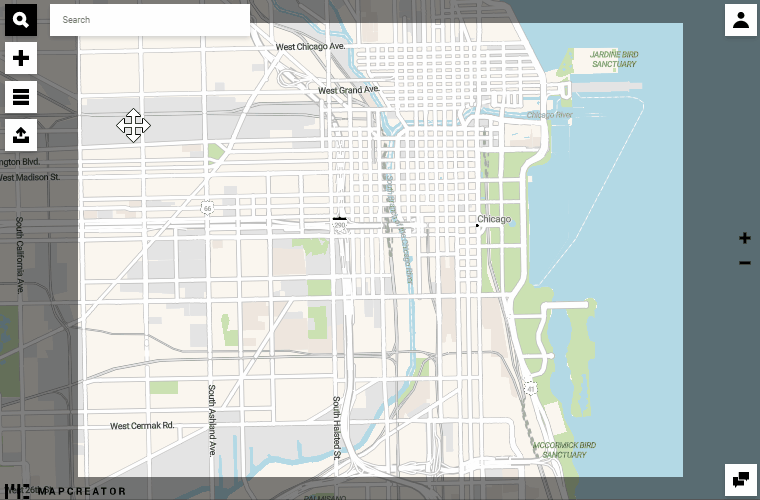 If you place icons and draw lines, the effects of the semi-transparent 3D buildings will keep the annotations visible.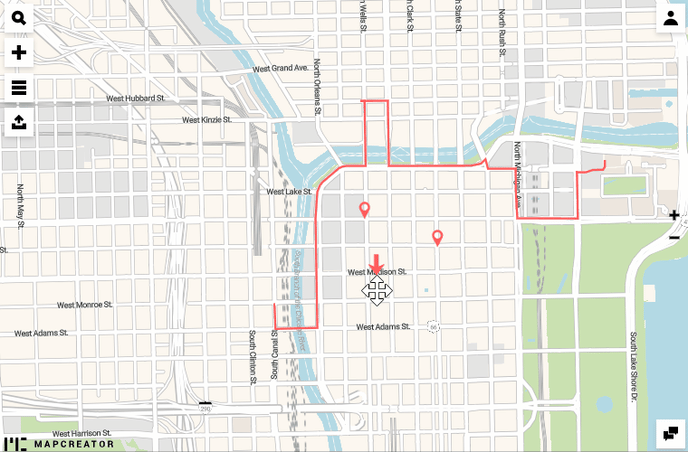 To reset the tilt and rotation of your map, click on the buttons on the right side.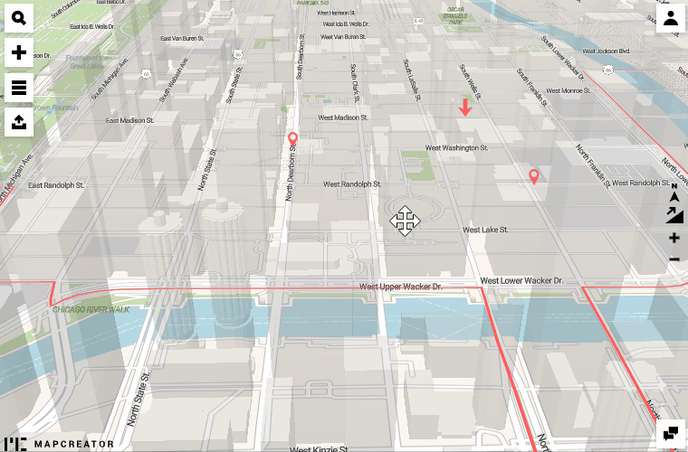 You can export the 3D map with buildings as PNG, JPG or WEB.