In this article, you will learn how to create a simple locator map to highlight certain areas and pinpoint locations.
This documentation is always evolving.
Locator maps allow you to show events' location and offer valuable context and information. By incorporating text, polygons, and inset maps, these maps enable a deeper understanding of your storytelling, services, or products. Pin properties, and emphasize specific areas, adds a layer of insight to your maps to provide a comprehensive visual representation that captivates your audience.
Step 1: Chose an area
Choose the geographical area you want to work on. It can be a street, a district, a city, a region, a country, a continent or the entire globe.
To find the specific location you want to highlight, you can either search for the place name in the sidebar menu or manually zoom in on the desired area.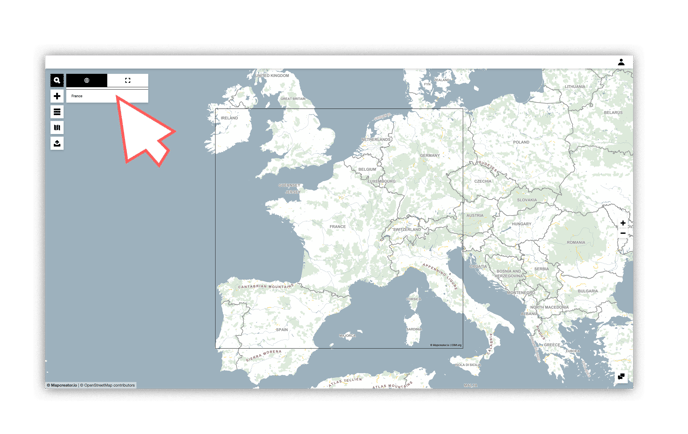 Step 2: Highlight areas
You can highlight the administrative area(s) you want using the polygon feature. To do so, access the polygon menu and select the desired polygon. You can select administrative areas from national, regional, or city borders.
Feel free to edit the colors and transparency of the polygons to suit your preferences. You have the option to adjust both their color and transparency. Simply click on the desired polygon to access the editing menu, where you can make these modifications.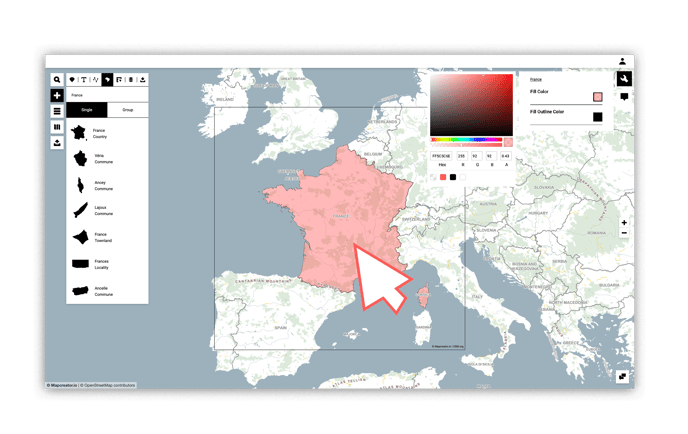 Step 3: Add icons or text
To show the precise location of events, you can place as many icons as you like. After you have found your desired icon, you are ready to incorporate it onto the map. There are various methods available for adding icons. You have the option to either drag and drop the icon onto the map or click on it and enter the specific address/coordinate where the icons are going to be placed.
To add text, you also have different options. You can use textboxes or add text directly to your map.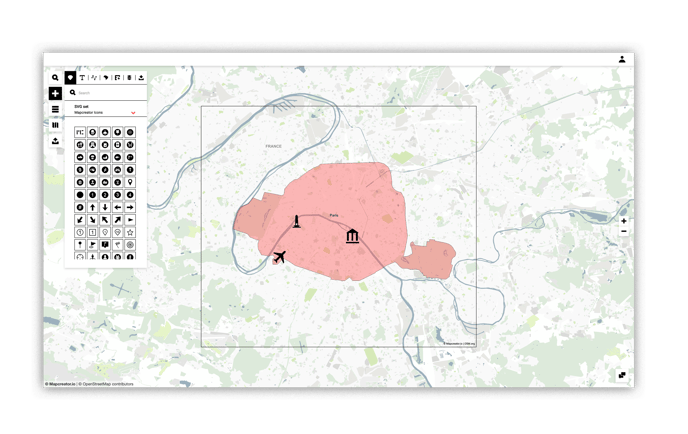 Pro-Tip: If you'd like to provide your readers with a better context of where in the world this news was happening, you can also place an inset map (mini map / locator map).
Step 4: Select data layers
If you want to create a more informative map, you can add or remove layers. You can add a timezone layer, an elevation layer, and more.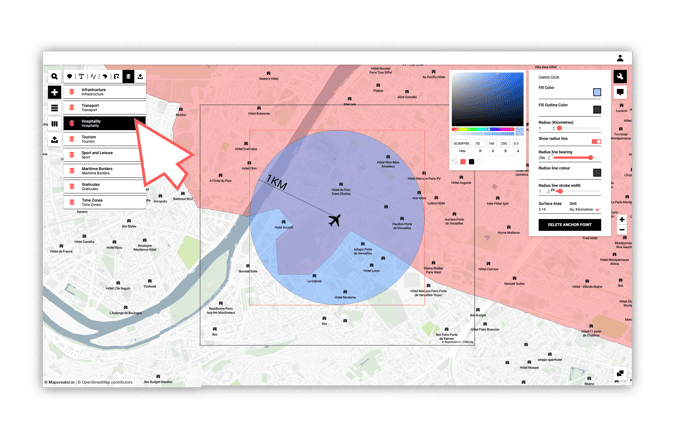 Step 5: Customize
You have the option of aligning your maps with your brand image and modelling them as you wish. To do this, you can use the default colors and icons available in Mapcreator's wide range of design elements. Or, you can contact us here to customize your colors, fonts and map styles.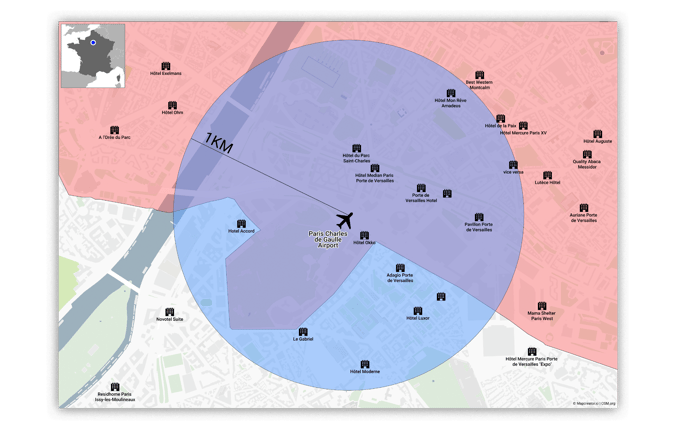 Step 6: Export
Once you are satisfied with your work, you can save your project in your archive and export it as a raster (jpg, png) or vector (svg, pdf) file.